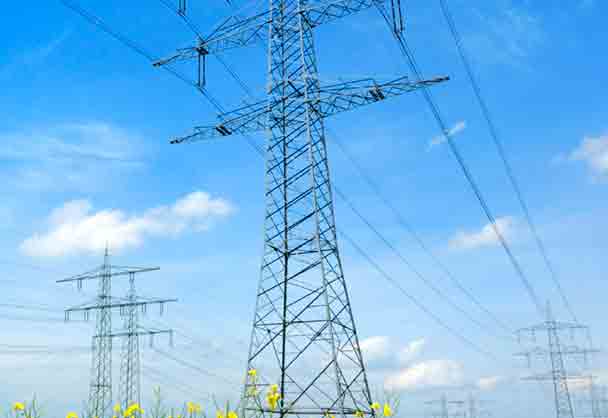 Electrical Safety Information
Understanding the potential dangers of electricity and dealing with them correctly enables you to remain safe in and around your home and workplace. Use the tips below to avoid electrical hazards and injuries.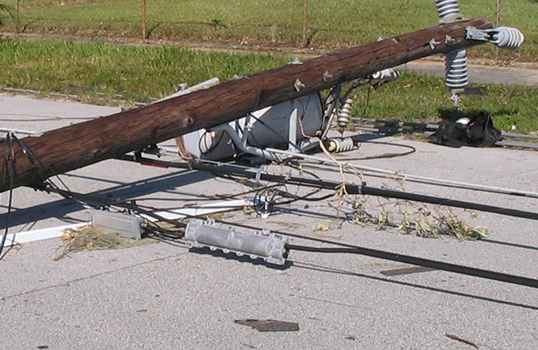 Stay away from fallen power lines:
If you see a fallen power line, stay far away. Lines can shock even if they don't jump, spark, or hum.
If your vehicle contacts a power line, warn others to stay away, and stay inside until rescue workers say it's safe to leave.
Work safely near power lines:
Lower your ladder, painting pole, or other long equipment when moving around. Carry horizontally whenever possible.
Fiberglass ladders are safer than metal or wood ladders.
Assume all overhead wires are energized, because power lines, cable, and phone lines often appear similar.

Protect yourself and fellow workers by working safely around electric power lines
Look for power lines before starting every job:
Survey your job site to locate power lines, poles, guy wires, and pad-mounted equipment.
Assume all overhead and downed (fallen) power lines are energized and potentially dangerous.
Keep vehicles, equipment, tools, scaffolding, and people at least 10 feet away from overhead power lines.
If you farm or irrigate near power lines, keep irrigation pipe at least 10 feet from lines and store wheeled irrigation systems at least 100 feet from lines.
Mark a safe boundary for all overhead power lines:
Contact your local utility and consult the OSHA regulations at www.osha.gov for specific safety clearance requirements.
Use a spotter when operating hoisting equipment
Always notify 811 before you dig
Notify the 811 service by dialing 8-1-1 or placing an online ticket request.
Before digging, wait the required time. This timeframe varies by state; it is typically 2 or 3 business days excluding weekends and legal holidays.
If your equipment contacts a power line:
If you can do so safely, move the equipment away from the line.
Have someone call 911 and the local electric utility immediately.
Stay on the equipment until utility workers say it is safe to get off.
Warn others to stay away. Anyone on the ground who touches the equipment may be injured or killed.
If fire forces you off the equipment, jump clear, keeping both feet together. Do NOT touch the equipment and the ground at the same time. Shuffle away with small steps, keeping your feet together and on the ground at all times, or hop away with both feet together.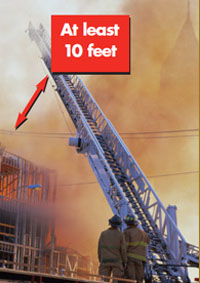 Assume all overhead and downed (fallen) power lines are energized and potentially dangerous.
Keep yourself and your equipment at least 10 feet from all lines.
Be extremely cautious when using water to fight fires near power lines.
Do not attempt to enter or contact vehicles that may be energized.
Never cut service wires or remove electrical meters.